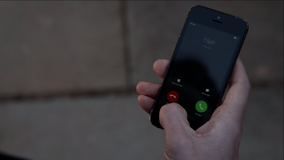 "
We didn't have mobile telephones in my day. Would have made life a whole lot easier, I suppose.
"
This page contains the cellphones that have been used by the characters of The Vampire Diaries and The Originals.
Elena Gilbert
Stefan Salvatore
Damon Salvatore
Jeremy Gilbert
Bonnie Bennett
Caroline Forbes
Matt Donovan
Tyler Lockwood
Katherine Pierce
Klaus
Elijah
Rebekah Mikaelson
Kol Mikaelson
Marcel
Anna
Abby Bennett Wilson
Mason Lockwood
Malachai Parker
See also
Community content is available under
CC-BY-SA
unless otherwise noted.