Michaela McManus is an American actress who portrayed Jules the werewolf on The Vampire Diaries.
Biography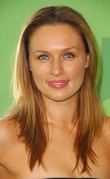 McManus, a Warwick, Kent County, Rhode Island native, daughter of James "Jim" and Patricia McManus of Warwick, Kent County, Rhode Island, and niece of Sister Mary McManus, a nun, graduated from Fordham University, attended NYU's graduate acting program before leaving to pursue her career in Los Angeles. In 2008, she joined the cast of One Tree Hill during its fifth season, playing Lucas Scott's (Chad Michael Murray) love interest, Lindsey Strauss.
After completing her work on One Tree Hill she booked a guest role on the fifth season of CSI: NY. She was subsequently announced as joining the cast of Law & Order: Special Victims Unit as Assistant District Attorney Kim Greylek, beginning with its tenth season premiere. She was abruptly written out of SVU in the Season 10 episode "Lead", in which ADA Alexandra Cabot returned. However, McManus continued to be credited in the main titles for the rest of the season. It was later confirmed by the producers that McManus would not be returning to the show. Since then, she has had guest roles in prime time shows Castle, CSI: Miami, The Vampire Diaries, Hawaii Five-0, and other films and/or television shows. She played Tara in NBC's "Awake" until its cancellation.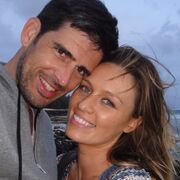 Personal life
On July 1, 2011, she married Mike Daniels, an editor of The Vampire Diaries.[1]
Filmography
Cosa Bella (2006)
The Beautiful Lie (2006)
I Graduated, But... (2007)
One Tree Hill (2008)
CSI: NY (2008)
Law & Order: Special Victims Unit (2008–2009)
You Don't Have to Love Me (2009)
Castle (2009)
CSI: Miami (2009)
Fifty-nothing (2010)
Nomads (2010) (TV)
Cafe (2010)
The Vampire Diaries (2010/2011)
Hawaii Five-0 (2011)
Awake (2012)
Gallery
References
External links
Community content is available under
CC-BY-SA
unless otherwise noted.