Sean Hardy Faris (born March 25, 1982) is an American actor who portrayed the vampire named Ben McKittrick on The Vampire Diaries. He's best known for roles he's had on films Never Back Down and Yours, Mine and Ours.
Biography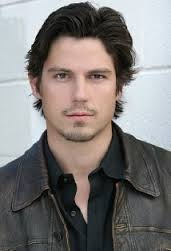 Sean Faris was born on March 25, 1982 in Houston, Texas. He moved to Ohio at age 12 where he attended the Barbizon School of Modeling in Cleveland, Ohio. In 1999, Faris was named the Junior Male Model of the Year at the International Model and Talent Association. After graduating from Padua Franciscan High School with honors in 2000, he relocated to Los Angeles, California, to pursue his acting career. Faris has starred in many different projects, including two television shows, Life As We Know It, and Reunion, both canceled before the end of their first season. He also played William Beardsley in Yours, Mine and Ours. Faris has also appeared in Sleepover with Alexa Vega in 2004. Faris was also nominated for the Young Actors Award at the 7th Annual Young Hollywood Awards in 2004. In 2007, Faris returned to work on three back-to-back films, Forever Strong, Never Back Down, and Brooklyn to Manhattan. Never Back Down was released on March 14, 2008, with the other two films also opening in 2008. Currently, Faris is starring in and producing The Glass Eye with his manager Dino May. In 2008, he stripped for UK Cosmopolitan magazine for a good cause, benefiting his choice of awareness of pancreatic cancer. The same year, he produced and starred in a short film called Manifest Destiny. In 2010, Faris appeared in 3 episodes of the TV show The Vampire Diaries.
Filmography
Twisted (2001)
Undressed (2001)
Pearl Harbor (2001)
The Brotherhood 2: Young Warlocks (2001)
Even Stevens (2002)
House Blend (2002)
Maybe It's Me (2002)
Smallville (2002)
Eve (2003)
One Tree Hill (2003)
Boston Public (2004)
Sleepover (2004)
Life As We Know it (2004-2005)
The Most Unfabulous life of Ethan Green (2005)
Yours, Mine and Ours (2005)
Reunion (2005-2006)
Manifest Destiny (2008)
Never Back Down (2008)
Forever Strong (2008)
Ghost Machine (2009)
The King of Fighters (2010)
The Vampire Diaries (2010)
Brooklyn to Manhattan (2010)
The Wolf (2011)
The Glass Eye
Pretty Little Liars (2013)
Supernatural (2014)
Supernatural Bloodlines (2014)
Gallery
External links
Community content is available under
CC-BY-SA
unless otherwise noted.