The soundtrack of the TVD series contains quite a lot of songs. Here are the songs from the eighth season.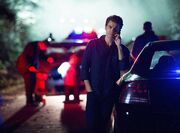 "I Am A Nightmare" – Brand New


"Run Run Blood" – Phantogram


"Separated" – Robot Koch feat. Mree


"Doing It To Death" – The Kills


"The Wreck of Our Hearts" – Sleeping Wolf

"All the Way" – Billie Holiday


"Stubborn Love" – The Lumineers


"Put Your Hands Up" – The Struts


"Rebirth" – Vancouver Sleep Clinic


"Nobody but You" – Charles Bradley


"Changing Tides" – The Fray

"Things Are Looking Up" – Billie Holiday


"Death Of A Bachelor" – Panic At The Disco


"Missile" – Dorothy


"Hey Joe" – Charlotte Gainsbourg

"Wash" – Peter Cornell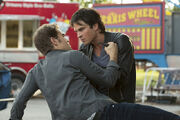 "Where My Heart Lies" – This Is Lizzard


"Without You" – The Blind Love


"Tin Roof Louis" – Richard Geere


"The Ecstatics" – Explosions in the Sky

"By Your Side" – The Red And The Blue


"June Gloom" – The Delta Riggs


"Easily" – Fort Lean


"The Nobodies" – Marilyn Manson


"Turn Around" – Early Winters


"Cut Love" – Hayden Calnin


"Way Down We Go" – Kaleo

"Silent Night" – Elizeveth Spencer & Chorus


"Have Yourself A Merry Little Christmas" – Shout Section Big Band


"We Wish You A Merry Christmas" – The Craig Gilder Sextet feat. Tony Liberto


"Jingle Bells" – The Craig Gilder Sextet feat. Lena Seikaly


"12 Days Of Christmas" – Matthew Moore


"Deck The Halls" – The Craig Gilder Sextet feat. Tony Liberto & The Liberto Sisters


"The First Noel" – Dinah Shore


"The Christmas Song (Merry Christmas To You)" – Jackie Gleason


"Christmas Canon Rock" – The Trans Siberian Orchestra

"NO EXCUSES" – NEEDTOBREATHE


"Jungle" – X Ambassadors (feat. Jamie N Commons)


"Scars" – Michael Malarkey

"Hot Blood" – Kaleo


"On A Dais" – Wylderness


"She Used To Be Mine" – Sara Bareilles


"You Got It" – Nevada Wild


"Six Feet Under" – Billie Eilish


"Light Me Up" – Ingrid Michaelson

"All The Pretty Girls" – Kaleo


"Enjoy The Silence" – Anberlin


"Ludlow Expectations" – Butch Walker


"Baleen Morning" – Balmorhea


"Everything Has Grown" – Colouring


"Earth Angel" – The Penguins

"In The Pits" – Muuy Biien


"Waste A Moment" – Kings of Leon


"Highway Drivin'" – MRCH


"Sleepy Tiger" – Cynnamon


"Hard To Believe" – The Rebel Light


"Restart" – BNQT


"How Can I Make You Remember Me" – Hammock

"Into The Fire" – Erin McCarley


"What Have We Become" – The Sweeplings

"Apple Pie" – Rafferty


"The Great American Shakedown" – Oil Boom


"No One Will Ever Replace Us" – The Courteeners


"Keep Lying" – Donna Missal


"Nightlife" – Axel Flovent

"Knockin' On Heaven's Door" – Bob Dylan (Chris Wood Cover)


"Change My Life" – Dang


"Silently" – Axel Flovent


"This Explosion Within" – Lights & Motion


"Two Princes" – Spin Doctors

"Changes In Nature" – Secret Colours


"I'm A Fool To Want You" – Billie Holiday


"Pins and Needles" – Secret Colours


"Silver Lining" – Lights & Motion


"Perfect Symmetry" – Lights & Motion


"Til The World Stops Turning" – Kaleb Jones


"Darlin" – Goodbye June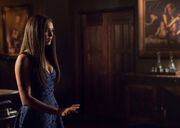 "Never Say Never" – The Fray


"Hold On" – Chord Overstreet


"Take On the World" – You Me At Six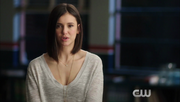 "Changing Tides" – The Fray
See also
Community content is available under
CC-BY-SA
unless otherwise noted.