The soundtrack of the TVD series contains quite a lot of songs. Here are the songs from the seventh season.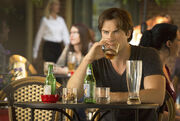 "Dreams" – Beck


"Beauty & De Brains" – Nielson


"Bend" – Chet Faker


"What Went Down" – Foals


"Until The Levee" – Joy Williams


"Elevator Song" – Keaton Heston ft. Ren Ford


"Redeeming Love" – Amy Stroup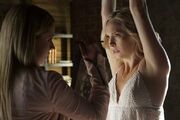 "Dark" – Breaking Benjamin


"Love & Exhale" – AirLands


"Other Man" – Jimi Charles Moody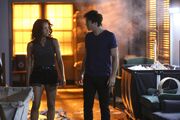 "Throne" – Bring Me The Horizon


"No No No" – Beirut


"Ashokan Farewell" – The Jay Ungar & Molly Mason Family Band


"Don't You Wait" – Cloves


"Verona" – Toy Bombs


"Waiting" – Aquilo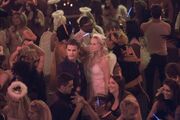 "Handsome" – The Vaccines


"These Boot Are Made For Walkin" – Pete Harper and J Blynn


"Mene" – Brand New


"Sweet Sour" – Band Of Skulls


"West Coast" – Fidlar


"Goat" – French For Rabbits


"To Die For" – Bohicas


"Where The Devil Don't Go" – Elle King


"What Good Is A Heart" – Arum Rae


"Malmo I Mitt Hjarta" – Sarah MacDougall

"Blossom" – Noah Gundersen


"Can We Work It Out" – Gordi


"Catch" – Dresses


"Girl Crush" – New Politics


"Undertow" – Drenge


"I'll Never Go Away" – Erin McCarley feat. Gave Dixon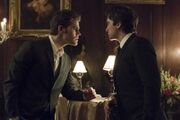 "Bread & Butter" – Hugo


"Leave Me Alone" – Fidlar


"The Greatest Trick I Know" – Michael Malarkey


"Raise Hell" – Dorothy


"Let It All Go" – Birdy and Rhodes


"Black Flies" – Ben Howard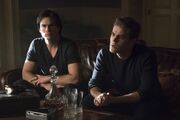 "TV Set" – Spoon


"Gone" – Ofelia K


"Slacks" – St. South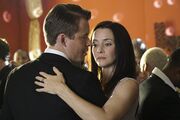 "Tongues" – Dear Rouge


"Best That I Can" – Vance Joy


"Backbeat" – DAGNY


"Your Magazines" – Brain Tan


"Tropique (Hernene Remix)" – Wild & Free


"Young (Elephante Remix)" – Ayer


"Glow" – Light & Motion


"Beach" – Axel Flovent


"Every Breath You Take" – Denmark + Winter


"i) Alone" – Mikal Cronin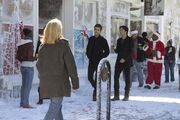 "I Can Almost See You" – Hammock


"A Great Big Sled" – The Killers


"Holiday" – Julie Frost


"It's That Time Again (Holiday Version)" – Tim Myers


"When The Snow Falls Down" – Amy Stroup


"Home For The Holiday" – Sugar & The Hi Lows


"Sleigh Ride" – KT Tunstall


"Jingle Bells" – Denmark + Winter


"A Way To You Again" – Peter Bradley Adams


"Silent Night" – Digital Daggers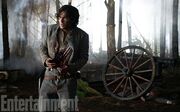 "An Honest Man" – Fantastic Negrito


"Hang My Head In Shame" – Pete Molinari

"After Dark" – The Hot Damns


"To Repel Ghosts" – Gang Colours


"I Feel Love (Every Million Miles)" – The Dead Weather


"Baby Love" – The Supremes


"Black Dog" – Heavy English


"REALiTi" – Grimes


"Bad Girl" – Wild Child


"The Yawning Grave" – Lord Huron


"Window" – The Album Leaf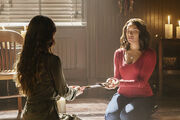 "Mess Around" – Cage The Elephant


"Get Ready" – Danger Twins


"Dark Water" – Endway


"Ban All The Music" – Nothing But Thieves


"Sprained Ankle" – Julien Baker


"Livin' Dead" – Tyler Bryant


"Killing Strangers" – Marilyn Manson

"Ex's & Oh's" – Elle King


"Bird" – Billie Marten


"Fireflies" – Lights & Motion


"The Highest Tide" – The Wealthy West feat. Valen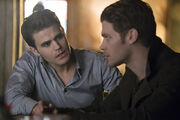 "My Feet Can't Fail Me Now" – Dirty Dozen Brass Band


"Changes" – Charles Bradley


"No Sugar In My Coffee" – Caught A Ghost


"Trouble (Don't Want No)" – Seth Walker


"Get On" – Steve Smyth


"Lost At Sea" – Dave Thomas Junior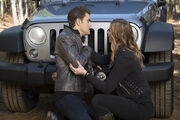 "Nobody Really Cares If You Don't Go to the Party" – Courtney Barnett


"Lie Lie Lie" – Metric


"Way Too Much" – Wavves


"Crash and Burn" – Angus & Julia Stone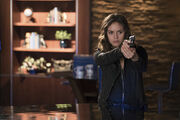 "Stay Alive" – Jose Gonzalez


"Kulay Ng Kalayaan" – Jeck Pilpil & Peacepipe


"Bakit Di Totohanin" – Carol Banawa


"Little Do You Know" – Alex & Sierra


"When It's All Over" – Raign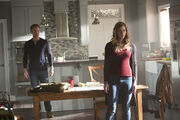 "Verses" – Ólafur Arnalds & Alice Sara Ott


"Rockabilly Girls" – The Kingmakers


"Reminiscence" – Ólafur Arnalds & Alice Sara Ott


"Heal" – Tom Odell


"They Don't Know" – Disciples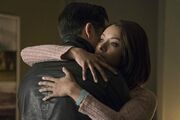 "Still Standing" – Electric Owls


"Honey Bee" – Rogue Wave


"O Ilaw (O, Light)" – Raffy Lata


"Why Are You Not Rocking?" – Monster Truck


"Brussels" – Waxhead


"Top Guy" – Thrust


"Staring Down the Dust" – Ten Commandos


"Citrus" – Millions


"I Get to Love You" – Ruelle

"Find a Place" – Iko


"Auld Lang Syne Jam" – Max DiCarlo


"I Can't Believe That You're In Love With Me" – Billie Holiday


"Kiss This" – The Struts


"Don't Worry About Me" – Frances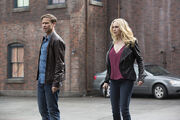 "Get Up" – DOROTHY


"Everybody's Son" – Cloves


"Dancing on My Own" – Calum Scott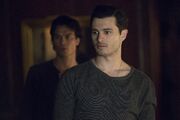 "Tall Glass Church" – Western Lows


"Anyways" – The Starting Line


"Damn Gravity" – Okay Kaya


"fragile (feat. wrenn)" – gnash


"I Think It's Going To Rain Today" – Tom Odell


"Odds of Even" – Marilyn Manson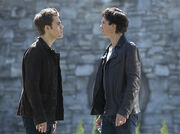 "Horns" – Bryce Fox


"Like a Funeral" – Erik Jonasson


"Silhouette" – Aquilo


"Don't Panic" – Clairity
See also
Community content is available under
CC-BY-SA
unless otherwise noted.