The soundtrack of the TVD series contains many songs. Here are the songs from the sixth season.
Season 6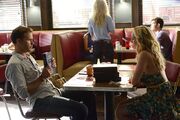 "Penny" – Maudlin Strangers


"From The Wreckage Build A Home" – The Wind And The Wave


"Just One Of The Guys" – Jenny Lewis


"Doses And Mimosas" – Cherub


"Young Chasers" – Circa Waves


"Light A Fire" – Rachel Taylor


"Hunger Of The Pine" – Alt-J


"Shine" – Collective Soul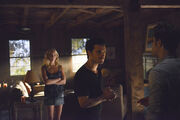 "Salvation" – Gabrielle Aplin


"Hello Goodbye" – Israel Cannan


"I Got Something For You" – Tim Murdock


"Now You Know" – The TVC


"All That Glitters" – Romans


"Whatta Man" – Salt N Pepa feat. En Vogue


"Little Miss Can't Be Wrong" – Spin Doctors


"Connected" – Stereo MC's


"All Through The Night" – Sleeping At Last


"Everybody Hurts" – Bread & Butter


"Everybody Hurts" – REM

"Figure It Out" – Royal Blood


"The Sign" – Ace Of Base


"The Stars On Your Way" – Brock Tyler


"Run" – The Maine


"Bad Habit" – The Kooks


"Supersonic" – Vava Voom Feat. Sean Kingston


"I Swear" – All 4 One


"Like You Like That" – The Silverman Brothers


"Say Anything" – Ashley Nite


"Something To Believe" – Cartel

"Wild Ones" – Jessarae


"Fell On Black Days" – Soundgarden


"Harlem" – Cathedrals


"St. Louis Who" – The Lexingtons


"Black Is The Color" – Lucette


"100 Days, 100 Nights" – Sharon Jones & The Dap Kings


"The Power Of Love" – Gabrielle Aplin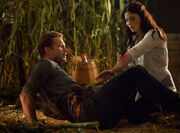 "Move Up" – The TVC


"Wasted" – Tiesto Feat. Matthew Koma


"Sun Goes Out" – Daniel Ellsworth * The Great Lakes


"Follow Me" – Jessarae


"Wait" – M83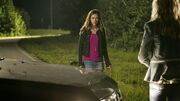 "Why Don't You Love Me" – Hank Williams


"Lucille" – John The Conqueror


"I Don't Wanna Be In Love" – Dark Waves


"Last Summer" – David Gray


"Last Night Of Summer" – The Garden District


"Unbreakable" – Jamie Scott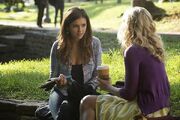 "Budapest" – George Ezra


"MSK" – Yellowcard


"The Hardest Part" – Nina Nesbitt


"Belong" – Cary Brothers


"How Long Do I Have To Wait For You?" – Sharon Jones & The Dap-Kings


"Concrete Angel (acoustic)" – Christina Novelli


"Another Love" – Tom Odell


"Two Weeks" – Grizzly Bear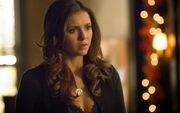 "When I Get Older" – Wild Party


"Full Moon Song" – Peter Bradley Adams


"Mr. Jones" – Counting Crows


"Runaway Train" – Soul Asylum


"When You Fall In Love" – Andrew Ripp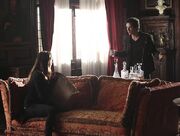 "Mother & Father" – Broods


"Trick Of The Light" – Lonely The Brave


"Dirty White Boots" – Lenny Kravitz


"Hey Jealousy" – Gin Blossoms


"Platoon" – Jungle


"Stepping Stone" – Fly Golden Eagle


"The Woods" – Israel Cannan


"Compass" – Zella Day


"Lost" – Kris Allen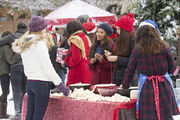 "Blue Christmas" – Dustin Kensrue


"25 Days Of Christmastime" – Caroline Brooks


"This Good Night Is Still Everywhere" – Dustin Kensrue


"Christmas (Baby Please Come Home)" – Charlotte Sometimes


"Home For The Holiday" – Sugar & The-Hi Lows


"My Bucket's Got A Hole In It" – Hank Williams


"Winter Song" – Sara Bareilles & Ingrid Michaelson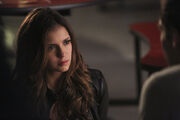 "I'm Shakin" – Jack White


"The Waves That Rolled You Under" – Young Summer


"Lost Track Of Time" – MTNS


"The Other Side" – French For Rabbits


"Don't Go Now" – Phillip Selway

"Happy Idiot" – TV On The Radio


"Running Wild" – Moon Taxi


"Out Of Site Out Of Mind" – Matt White


"Always Take You Back" – Night Terrors Of 1927


"I'll Never Forget You" – Birdy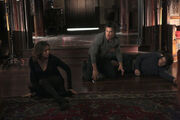 "Check Yo Self" – Ice Cube


"Keep Goin" – Rachel Yamagata


"Time" – Mikky Ekko
Episode 14 - Stay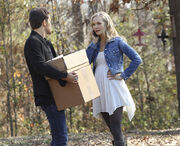 "Lampshades On Fire" – Modest Mouse


"Sweet Ophelia" – Zella Day


"Yours" – Ella Henderson


"Alive" – Gabrielle Aplin


"Colour Me In" – Damien Rice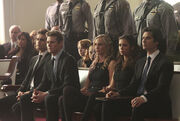 "Let it Go" – James Bay


"Bullet (Vampire Redux)" – Ryan Star


"Go in Peace" – Sam Baker


"Details" – Sleeperstar


"Shine" – Night Terrors of 1927


"The Greatest Bastard" – Damien Rice


"Fireflies" – Lights & Motion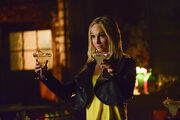 "Contagious" – Night Riots


"England Skies" – Shake Shake Go


"Start Again" – Israel Cannan


"Mind Of A Beast" – The Glitch Mob


"Skullclub" – The Glitch Mob


"Wild Child" – Adrian Lux & Marcus Schossow feat JJ


"Our Demons" – The Glitch Mob


"Who Needs Pain" – Unified feat Jan Burton


"No Frontiers" – Unified feat Jan Burton


"Satisfy" – Nero


"Third Day Of A Seven Day Binge" – Marilyn Manson


"Out Of The Black" – Royal Blood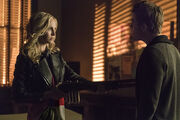 "I Won't Let You Down" – OK GO


"Life Is Good" – Toy Bombs


"Black Widow" – Cage The Elephant


"Wonderful Waltz" – Alice Morrison


"Hypnotic" – Zella Day


"You're Mine" – Meiko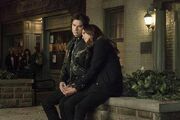 "Teenage Heart" – Team Spirit


"Hit Me With Your Best Shot" – Pat Benetar


"Karma" – Jamie N Commons


"Pedestrian At Best" – Courtney Barnett


"Set Me On Fire" – Flyleaf


"When You Sleep" – Mary Lambert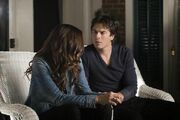 "Holding On To Hell" – Gin Wigmore


"Cocoon" – Catfish and the Bottlemen


"Ready" – Kodaline


"Madman" – Peter Cornell


"This World" – Lena Fayre

"Ladies Night" – Kool & The Gang


"Not News" – The Danks


"Moment Goes" – The Young Wild


"Wolves" – Dreamers


"Family And Genus" – Shakey Graves


"Better Together" – Imaginary Future


"Classic" – The Knocks


"Archie, Marry Me" – Alvvays


"All The Time" – Team


"Fruitopia" – Brain Tan


"Fly" – Meadowlark


"Shine" – Collective Soul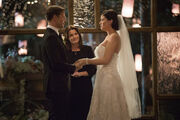 "L-O-V-E (French Version)" – Nat King Cole


"No Good (For You)" – The Noogies


"Love Like This" – Ry X


"Between The Night, Between The Day" – Rosi Golan


"To The Wonder" – Aqualung


"Dance Me To The End Of Love" – The Civil Wars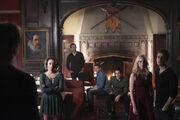 "Elephants" – Rachael Yamagata


"Tell Me How To Feel" – Maggie Eckford


"Long Long Way" – Damien Rice


"What If Love" – Rhodes


"Hunger" – Ross Copperman
See also
Community content is available under
CC-BY-SA
unless otherwise noted.