The soundtrack of the TV series contains quite a lot of songs. Here are the songs from the second season.
Season 2

"Out of Our Hands" – Gemma Hayes


"How To Save A Life" – Piano Tribute Players


"Breakeven (Falling to Pieces)" – Piano Tribute Players


"Wonderful Life" – Hurts


"The River Has Run Wild" – Mads Langer


"Come Home" – One Republic featuring Sara Bareilles

"Animal" – Neon Trees


"Geraldine" – Glasvegas


"Currency Of Love" – Silversun Pickups


"The Ladder" – Andrew Belle


"All This Time" – One Republic

"Under My Bed" – Meiko


"In Your Skin" – Lifehouse


"Fantasy Friend Forever" – The Asteroids Galaxy Tour


"Send A Little Love Token" – The Duke Spirit


"Changes" – Stars


"Ashes And Wine" – A Fine Frenzy

"Emperor" – Haydn


"Rock On" – Collide


"Together Faraway" – Ballas Hough Band


"Hammock" – Howls


"We Radiate" – Goldfrapp


"Time Of Our Lives" – Tyrone Wells


"Breathe Again" – Sara Bareilles

"The Fellowship" – The Smashing Pumpkins


"Counting Sleep" – Trent Dabbs


"Superhuman Touch" – Athlete


"Sometimes" – The Rifles


"Cool Kids" – The Fast Romantics


"Punching In A Dream" – The Naked And Famous


"Obsession" – Sky Ferreira


"Steady Love" – Title Tracks


"Yeah Yeah Yeah" – New Politics


"Colors" – The Pass


"I Need To Know" – Kris Allen
Episode 06 - Plan B

"This=Love" – The Script


"Tighten Up" – The Black Keys


"Science Of Fear" – The Temper Trap


"Wires" – Athlete

"Love My Way" – Cruel Black Dove


"On Melancholy Hill" – Gorillaz


"Head Over Heels" – Digital Daggers


"Under The Stars" – Morning Parade


"People Change" – Joel & Luke


"Fire In Your New Shoes" – Kaskade Feat. Dragonette


"Brave" – Tawgs Salter
Episode 08 - Rose

"We Rule The World" – Dragonette


"Wolf Like Me" – TV On The Radio


"Blood" – Editors


"In My Veins" – Andrew Belle


"Love Song" – Cruel Black Dove


"Ocean Wide" – The Afters


"I Was Wrong" – Sleeperstar

"You Always Get What You Want" – Atomic Tom


"A Moment Changes Everything" – David Gray


"Precious Stone" – Pete Yorn


"Puritan Heart" – Matt Duncan


"Light Love" – Free Energy


"Trap of Mirrors" – The Pass


"Amen Omen" – Ben Harper

"Only Happy When It Rains" – Katerina Graham


"Love's To Blame" – Joel & Luke


"No Way Out" – Rie Sinclair and Mike Suby

"Shadowcasting" – Ra Ra Riot


"This Time Next Year" – Goldhawks


"Let's Go Surfing" – The Drums


"I'm Alright" – Agent Ribbons


"Everything At Once" – Superchunk


"Quarry Hymns" – Land Of Talk


"Longest Night" – Howie Day

"Impossible" – Anberlin


"The Last Time" – The Daylights


"The Mall & Misery" – Broken Bells


"Take Me to the Riot" – Stars


"Country Lane" – Telekinesis


"I Like It A Lot" – Death Ships


"DLZ" – TV On The Radio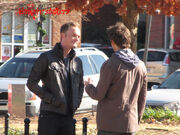 "Don't You Remember" – Adele


"Only One" – Alex Band


"Stay" – Hurts


"Strip Me" – Natasha Bedingfield


"Losing Your Memory" – Ryan Star

"All I Know" – Free Energy


"All Die Young" – Smith Westerns


"Manipulating Woman" – Ladyhawke


"You Wait For Rain" – Kyler England


"Family Tree" – Matthew West

"Pumped Up Kicks" – Foster The People


"When I Grow Old" – Pet Lions


"Islands" – The XX


"Lemonworld" – The National


"Happiness Is Overrated" – The Airborne Toxic Event

"Epiphany" – Angel Taylor


"I'll Take The Bullet" – s.o.stereo


"Eternal Flame" – Candice Accola with s.o.stereo


"Hello Miss Heels" – s.o.stereo.


"Broken Strings" – James Morrison feat. Nelly Furtado

"Give Me Strength" – Snow Patrol


"Halfway Gone" – Piano Tribute Players

"Spotlight (Oh Nostalgia)" – Patrick Stump


"Hush" – Kula Shaker


"Dedicated To The One I Love" – The Mamas And The Papas


"Last Kiss" – Trent Dabbs


"I Think We're Alone Now" – The Birthday Massacre


"I Wanna Be (Your Everything)" – The Manhattans


"Dream Lover" – The Dollyrots
Episode 19 - Klaus

"Helena Beat" – Foster The People


"Compulsion" – Doves


"Get Some" – Lykke Li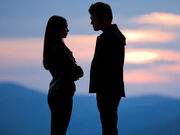 "Not" – Cheyenne Mize


"Wolf Pack" – The Vaccines

"Skinny Love" – Birdy

"Turn to Stone" – Ingrid Michaelson


"Holding a Heart" – Toby Lightman


"Speakers" – Days Difference


"I Should Go" – Levi Kreis
See Also
Community content is available under
CC-BY-SA
unless otherwise noted.